For sale: Little old stone house +++ totally renovated +++ highest technical standard +++ with annexes and wonderful garden +++ For sale due to the advanced age of the proprietor +++ Location: outskirts of the village of Xinovrisi, close to Argalasti +++ Price: 164.000 EUR +++ Contact (English, German, Greek) 0049 5840 989580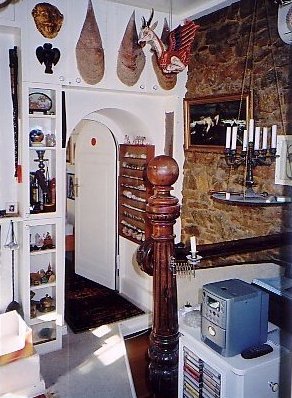 The house is situated in the village Xinovrisi 10 minutes away from Argalasti, the centre of the South Pilion.
The plot has a wunderful garden. The house is equipped with modern technical standard.